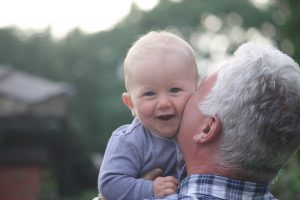 'I saw your Dad this morning walking William in his pram' – a regular call to Anna, as she skids into school to collect 4 year old Betsy. It seems much of the Ribble Valley spots this Grandad, as he treads the country lanes with the boy, And William is often in the arms of his Daddy too – as Anna and I work and plan for the exciting times ahead. My, we need all the help we can get!  It's been a few weeks since we launched our site, and the beginning of our journey working together as a mother-daughter midwife team. Bringing our experience and knowledge together has been a joy, lots of fun, and the whole family has rallied round to help with childcare, chauffeuring, and cooking! It's all coming together, and we're delighted.
Helping others to shine…
In short, our commitment and drive is to optimise maternity care so that mothers and babies have the best start to family life. We feel we can do this by supporting those who serve childbearing women, in their daily work. We want to be a conduit to help future and current midwives to shine, to succeed in their work and careers – to fulfil dreams, whatever they may be.  As midwives we've both had enormous opportunities to develop, and we will always be thankful for that. We remember vividly those who guided and inspired us. We have also experienced difficult times, and we equally remember individuals who made our hearts sink. We have learnt from both experiences, and these are shaping our future plans.
In the meantime, we are keen to spotlight individuals who are trying to make a difference, or who have a story to tell, to help others. Check out our previous blog posts for 'Shining the light on' and 'In conversation with' features, and if you feel you've want to share your work or ideas, please get in touch, we would LOVE to hear from you…..
#SundaySummaries
And Anna's #SundaySummaries have been a HUGE success. Hmmmm…..so you may be wondering what all the fuss is about, and here's an explanation. As busy mother and daughter midwives, we've often been left in the dark when it comes to keeping up to date at work, on general matters relating to maternity care and midwifery. As the editor of The Practising Midwife, Anna keeps reasonably well-informed on current national and international issues, so she decided to synthesise relevant topics into snappy,, bite-sized sections, and deliver them to all subscribers of this website.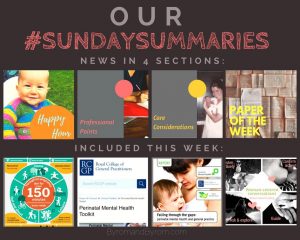 The response has been overwhelming.
'Congrats to you both. Another very current and interesting summary update of events. Love the format that you use, current info delivered in simple yet informative format, much easier to read than a journal, and very up to date…….'
'I just love the layout and content of your page. All I need now is a few hours to read through it all. Well done'
'Needed to message you this week as I've been working nights and feel like I have been away from news and updates that I usually read . The adjustment of the body clock and finding the time to even look things up even on my beloved Twitter has escaped me this week. The opportunity to see all of the reports means I'm back in the loop!.  I'm back to nights tonight and I'm planning to tell everyone about this great resource…'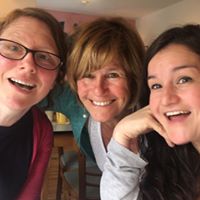 Over the summer, we'll be sharing some more exciting news with you. We're BURSTING to tell you! We've been collaborating with student midwives, midwives, doulas, obstetricians, leaders and many more – so stay with us if you can!
Have you signed up?
We'd love to see you on Facebook too!